Teaching Position Open
Our Private Kindergarten is looking for a teacher. The position is 2 days a week with many opportunities to pick up subbing days in the area. Please share with interested teachers, thank you in advance!
WHAT ELSE MAKES US SPECIAL?
We expect the best from our students at Milo Community School, but check out some of the other incredible things we have to offer in addition to our excellent instruction.
1. Nutrition Program including a weekly lunch
2. Small class sizes
3. Incredible Community Support/Parent Council
4. Full participation in Sports Programming
5. Free Field Trips
6. Annual Evergreen Theatre Artist in Residency Program
7. Annual Scientists In School Programs
8. Music and Art Specialists
9. Four Day School Week
10. Regular STEM challenges
Pay School Fees and Buy Food Card Here
Register today for convenient, secure online payment!
Grade 1-6 Programme of Inquiry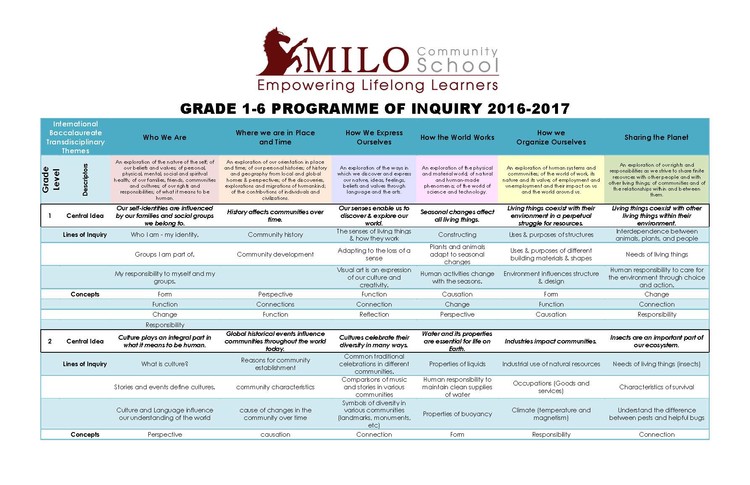 click here to view the grade 1-6 programme of inquiry for the 2016-17 school year.